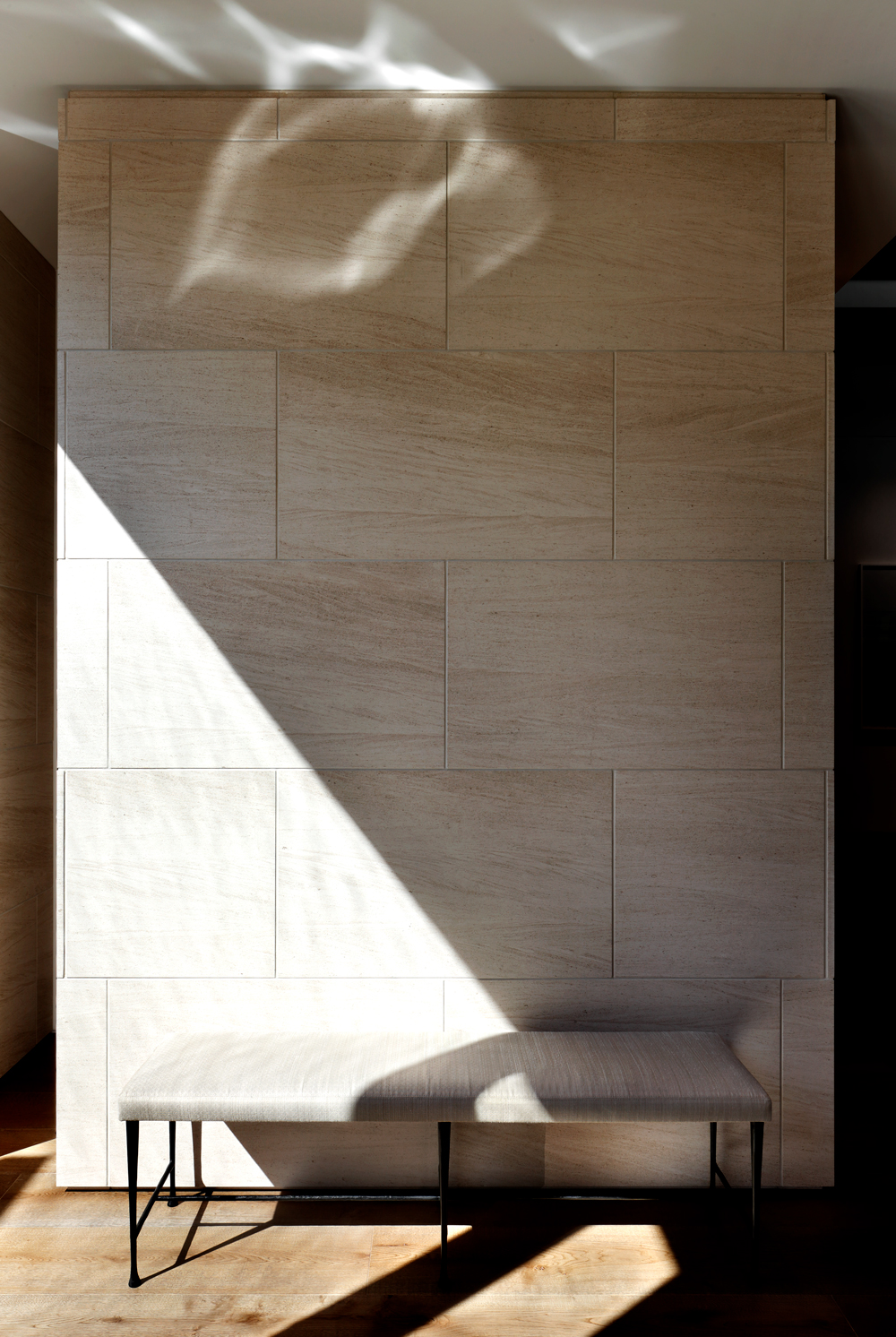 The Pillar Stones
Clean lines, maximized ceiling heights, generously proportioned rooms, and indoor/outdoor living are the architectural pillar stones of the Modern Bungalow.
THE GOAL
The goal with the interiors was two fold: to create a space that was as well suited for two as it was for a party of 100. Value was put on quiet statements, composed scale and varied texture.
INSPIRATION
Inspired but the couples great appreciation for art and design, STUDIO C created many custom pieces such as the cast liquid, multi-metal coffee table for the living room. The trio of metals sets the tone for mixed metals used throughout the home.
HOME ARTIFACTS
Special, modern antiques of European, American and South American origin by André Sornay, Osvaloo Borsani, Jules Leleu, Sergio Rodrigus, Paul Laszlo, Gio Ponti, Willy Daro, and Fontana Arte reflect the homeowners traveling spirit.
Materials Focus: HARD
Warm, hard materials of limestone, bronze, marble, mahogany, exotic rosewood, and oak used in a contemporary way.
The Scope
Studio C honed in on a clear directive at the beginning: create a jewel-box bungalow of quite glamour, coziness and understated refinement.
Material Focus: Soft
Luxurious soft materials of silks, blended linens, leather and natural wool in a subtle palette.
GEOMETRIC PLAY
The design is a play of geometries. Both in the architecture and the design. There are lines and curves: dot fabrics and stripped carpets, curved brass shades and 90-degree walnut edges, columns of light and the curve of shadows.
VINTAGE DOORWAY
Caruso designed and commissioned a pair of bronze doors to divide the kitchen from the main pavilion. The door design is a departure from the rest of the home's architecture meant to be a contemporary take on a beautiful vintage pair one might find in Paris or London. They have a hollow core to remain light and a suede like finish that gives the bronze subtle highlights.
The Palette
Broad and diverse! A neutral base with colorful accents to compliment the natural elements.